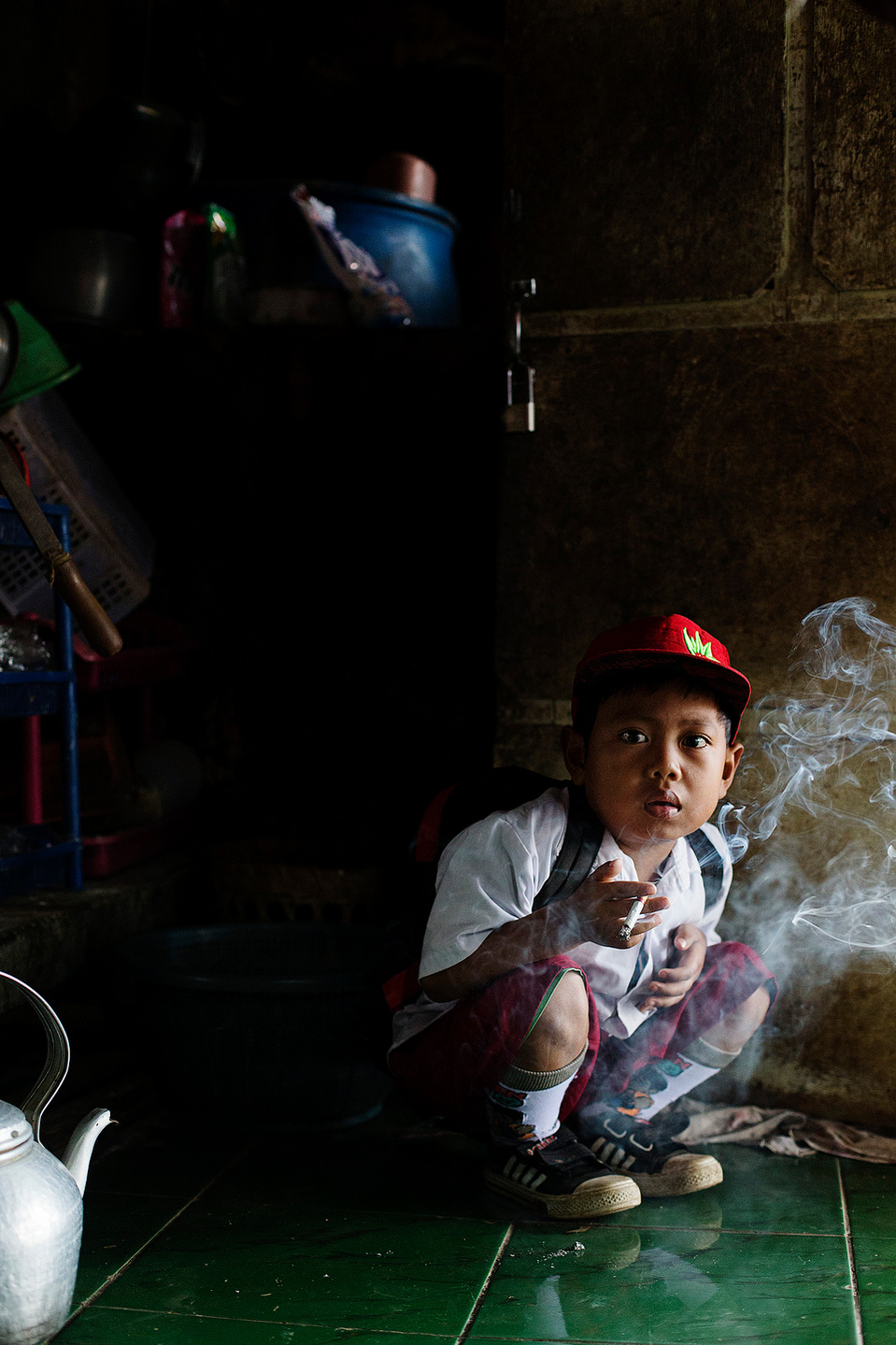 MARLBORO BOYS
INDONESIA (2014-2015)

Indonesia's relationship with tobacco is complex. Cheap cigarettes, ubiquitous advertising, a powerful lobby with tight political connections and lack of law enforcement fuels a national addiction.
Indonesia holds one of the world's highest rates of male smokers and it often begins at a young age. Boys are growing up in an environment where demand for tobacco is strong and foreign tobacco giants such as Marlboro maker Philip Morris, are establishing themselves as smoking rates decline in other countries.
With the fifth largest tobacco market internationally, the industry is tied to the country's economy and that industry relies on consumption. Indonesia remains one of the few countries that has not joined the Framework Convention on Tobacco Control of the World Health Organization which aims "to protect present and future generations from the devastating health, social, environmental and economic consequences of tobacco consumption and exposure to tobacco smoke."
Young smokers begin the cycle of addiction but at a health cost for generations to come. The juxtaposition of young boys smoking like seasoned addicts is jarring yet this project is intended to not only shock and inform viewers but to demonstrate the lack of enforcement of national health regulations and to question the country's dated relationship with tobacco.